Children learn literacy skills through playing, hearing stories, talking about the stories, and acting out themes related to the stories.
Youth Services (For middle school and young adults, please see Adult Programs section.)
We welcome children in the library!  (And they don't have to whisper!  

 )
As of March 23, 2021, we are beginning to host live Storytime sessions in the library again.   We are excited to see your kiddos!
For health concerns, we'll meet in the open-air large room, sitting at a distance.  We ask that adults wear a mask, children are not required.
 No registration is required, please call with any quesions:  715-684-3813.    Please note that when BW schools are cancelled due to weather or holiday, Storytime is cancelled too.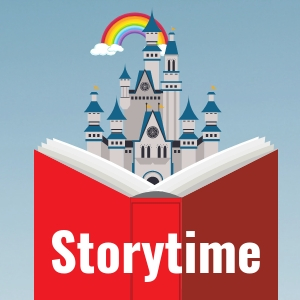 Pre-school Storytime
Held on Tuesdays from 10:00 to 10:30 am, from March 23 through May 25, 2021.
Children will hear stories and songs, participate in finger plays and easy crafts.  Early literacy principles will be interwoven, to help your child get ready for reading while having fun. Practicing paying attention, sharing, and being around other children will help them get ready for formal school.  Our teacher, Julie Terpstra, has decades of experience leading young children.  Attend as often as you'd like.
Themes:
Mar 23 – Baby Lamb
Mar 30 – Easter
Apr. 6 – Zoo
Apr. 13 – Dinosaurs
Apr. 20 – Spring
Apr. 27 – Healthy Eating
May 4 – We Love Mom
May 11 – Weather
May 18 – Flowers
May 25 – Honoring dad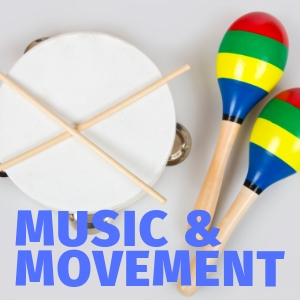 Pre-school Music & Movement
Held on Fridays from 10:00 to 10:30 am, from March 26 through May 28, 2021.
This is a more active Storytime for your pre-schooler.   Enjoy stories, songs, dancing or marching, and trying simple instruments.  Your kiddos can get the wiggles out and make noise! This is a  fun option for children in 4K who don't have that class on Fridays.  You can come in addition to Storytime on Tuesdays or choose one.
Themes:
Mar 26 – Baby Lambs
Apr 2 – * NO SESSION, school holiday
Apr 9 – Move like Animals
Apr 16 – We are the Dinosaurs
Apr 23 – Spring Fling
Apr 30 – Move to favorites
May 7 – Move to Favorites
May 14 – Rain, rain go away
May 21 – Move to Favorites
Baldwin Public Library
400 Cedar Street
P.O. Box 475
Baldwin, WI 54002
Phone 715-684-3813
Hours:
Now longer hours beginning Monday, March 29th, 2021:
Mon/Wed/Fri:    9:00 – 6:00            Tues/Thur:   9:00 – 7:00
Sat. 9:00 – 1:00