Programs for Adults and Teens
Adult Reading Challenge 2023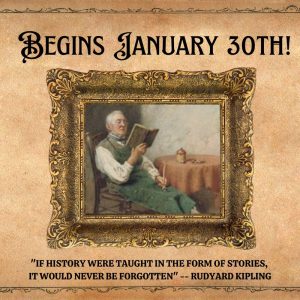 Take the Baldwin Library's Historical Reading Challenge, a fun tour through time!
Beginning January 30th, stop in to the front desk to pick up a Challenge Card and begin reading books from a variety of interesting historical topics (it can be fiction or non-fiction).
Bring in your completed Challenge Card by April 28th to win a prize!
Baldwin Public Library
400 Cedar Street
P.O. Box 475
Baldwin, WI 54002
Phone 715-684-3813