Job Seeker Resources
Click to view the MORE comprehensive job-seekers' website.
Find job-search tips and links to job lists, free online classes to brush up your job skills including typing and computers, expert advice on how to apply for unemployment or other kinds of assistance, special information about going back to school or the military, and a section devoted to people with disabilities, plus much more.
Created from a federal grant through our area's IFLS Library System.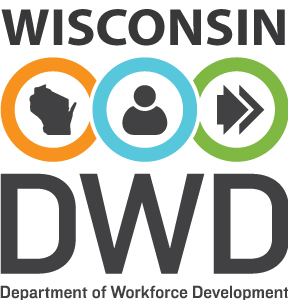 Job Center Wednesdays
IN-PERSON VISITS TEMPORARILY HALTED  due to public health crisis. Dana will help you job-search over the phone if you call us to make an appointment. Set up an appointment by calling 715-684-3813.
Normally the Third Wednesday each month between 1-3pm, no appointment necessary.  A Job Center expert comes to the library to meet with anyone interested in job searching ideas, how to look online for jobs, how to type up a resume or check the one you have, interviewing tips, etc.
Can't make it?  Set up an appointment by calling 715-684-3813.
Baldwin Public Library
400 Cedar Street
P.O. Box 475
Baldwin, WI 54002
Phone 715-684-3813
Limited Hours
Mon, Wed, Fri 10:00-4:00pm
Tues & Thurs 2:00-6:00pm
Curbside still available.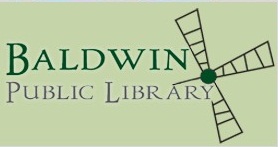 Library Mission Statement
We believe in the freedom to read, to learn, to discover and share ideas.
We provide free and equal access to books, programs, electronic media, and other resources as well as professional guidance in finding and using them.
We offer cultural and educational experiences through opportunities for lifelong learning, spaces to connect and engage, and by fostering a love of reading and commitment to literacy.
As our town grows and changes we will continue to enrich the quality of life here by maintaining a community center that is a vibrant and welcoming place.